Find your place at Proximo.
Be part of our team.
We look forward to meet you!
Careers
Adaptability
We do not provide a standard service.
We adapt the tech set up and the service to fit your company.
Collaboration
We share our goals, we like to work side by side with our clients, motivated by the strength of long term relationships.
Reliability
We work every day to gain your trust and confidence. It`s important that our clients know that we are here for them.
And we are aware that our job is to take care of our end so you can focus on your business.
Global Solutions
We have ample experience with services in the US, Europe and Latin America. We support our customers in their global operations wherever thay may be.
A brief story of
us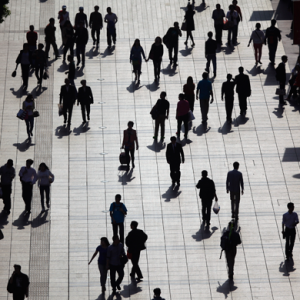 Since its inception, Proximo has maintained a clear focus on Clients. From top to bottom, every area and unit of the company shares a service attitude that shows in every action. Proximo is proud to consider itself as a "doer", we are always trying to do things differently, and we find that this provides the means to improve mutual goals as well as making ourselves valuable to our clients-being a trusted partner to innovate in services. Proximo provides BPO and Contact Center solutions to local and international clients.
Proximo`s sites are in Cordoba, Argentina.

2) Argentina represents today and excellent outsourcing destination; besides its proximity to North America and the benefits of sharing time zone, it has many cultural affinities to the United states and Europe. The diverse population is highly educated and speak many languages, including French, Italian, English, German and Spanish. Argentina is the eighth largest country in the world. Currently rated by investors as a middle emerging economy with a "very high" rating on the human development scale. Also ranks among the best countries in English proficiency and at the very top among US near shore locations. Robust connectivity infrastructure coupled with a college educated workforce makes Argentina an attractive destination for any company that demands Quality, Adaptability and Price.

3) Cordoba is the second largest City in Argentina and it`s located right in the center of Argentina. It has many cultural, economic and technological resources to be the perfect host to offshore companies. It has the highest students population ratio in the region, and many students come from other states and countries to attend at one of its many universities. In the outsourcing arena, Cordoba host international companies like Intel, Motorola and HP among others, also it has developed as the preferred Contact Center outsourcing destinations in Argentina and abroad. It has an excellent communications Infrastructure and vast human potential at every level of experience. As a whole, you will find in Cordoba and excellent destination from your outsourcing needs near shore.